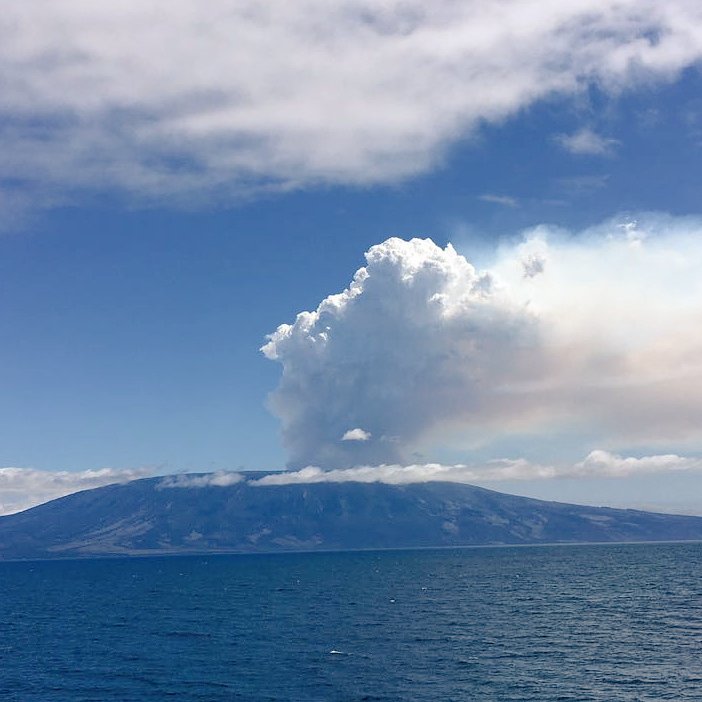 That Volcano is Going to Blow!
The Galapagos Islands are volcanically formed and there are active volcanos on some of the islands.  The La Cumbre volcano erupted on the island of Fernandina in Galapagos this week, Sept 4, 2017. It has been 8 years since the La Cumber last erupted. Once again the Galapagos showcased the amazement of the forces of nature.   
Not only does the Galapagos Islands offer up close encounters with wildlife, it is also a great adventure for geology buffs.  As a visitor, you can visit active volcanos. Another favorite active is hiking down into sinkholes.  You can observe different types of lava rocks and formations. Experience how subtle changes in the geology of the Galapagos Islands have contributed to the creation of micro-climates.  See the results of hot lava pouring into the sea. Exploring lava tunnels is another visitor favorite.  The amazing iconic Pinnacle Rock on Bartholomew Island is also an amazing geological site to see.
These volcanic islands, formed from fire in the sea continue to offer intriguing sites of nature for the adventure traveler.  If you are geology enthusiast, the Galapagos Islands are a great choice for you to explore and experience your passion.  You can design a custom trip to feature interesting geological encounters.
Donna Daugherty is a long time permanent resident of the Galapagos Islands.  She has worked as a consultant for the Charles Darwin Foundation and is a founding member of Ambiente Independiente. She is an entrepreneur owning and developing businesses for over 20 years. The owner of Torre Mar Galapagos Apartment Hotel serving guests in Galapagos